Olivia West
President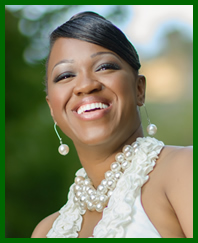 Olivia West is the co-founder of West Advisory Group. Her passion for educating individuals in the area of personal finance is the fuel behind West Advisory Group. Olivia's vision is to empower those she encounters with the knowledge to achieve their goals and realize financial independence.
Mrs. West holds a Bachelor of Science degree in Industrial Engineering and is currently pursuing a Masters degree in Family Financial Planning from Oklahoma State University.
Her formal training includes Dave Ramsey's Financial Peace University, CASH (Creating, Assets, Savings and Hope), FYI (Financing Your Independence), and Creative Wealth International.
Norman West
Co-Founder and CEO
Norman West co-founded West Advisory Group in 2007 with his wife, Olivia. Realizing the need for financial literacy for our youth, Norman steers the organization's long-term goals, develops curriculum and product offerings, and positions the company to maximize its influence on young people and the community as a whole.
Norman has a BS in Electrical Engineering from the University at Buffalo and an MBA from Liberty University.